Financial Planning & Analysis
Streamline collaborative FP&A by connecting departmental spreadsheets into adaptive workflows
Request demo
Our FP&A solution in a nutshell
Planning, Forecasting, Reporting and Analysis are becoming integrated under the banner Financial Planning and Analysis. This allows for these different aspects of the same business to share data and models, reducing the overall effort and increasing the clock speed.
The models involved need to be tailored to not just to your business model and organisation, but also to a point in time with its management team, strategy and tactical priorities. This means any software to support the FP&A process needs to be effective enough to model the business and flexible enough to continuously adapt to progressive insight.
Unsurprisingly, the FP&A field is dominated by Excel as it nails these need-to-have boxes with a near 100% userbase. Business analysts have the skills to create and maintain these models themselves within hours which greatly increases the agility at which they can adapt to moving requirements.
Excel however does come with its set of not-so-nice-to-haves that people need to work around. Creating an initial planning is easy, rolling it forward over time becomes harder as manually copying data between workbooks becomes tedious with fat thumbs risk.
How we can help
XLConnect allows spreadsheets to be connected into workflows, letting teams move data between them in a controlled and transparent manner. Think of it as a next step for linked workbooks and scenario manager, with audit features included.
This allows FP&A models to be set up in a federated approach, with departments using smaller spreadsheets to perform their internal detailed planning, while synchronising inputs and outputs with the overall plan.
These workflows separate data and logic, letting the workbooks be reused over time as an online system and data to be swapped out with the latest actuals or alternate scenarios.
External connections integrate these workflows with external systems as accounting or data warehouse. This allows the continuously changing forecasting and analytic models to be implemented in Excel by end users, yet connected to external systems. This hybrid approach lets each team and tool perform in its sweet spot while keeping the overall architecture integrated and aligned.
---
XLConnect supports Financial Planning & Analysis in three ways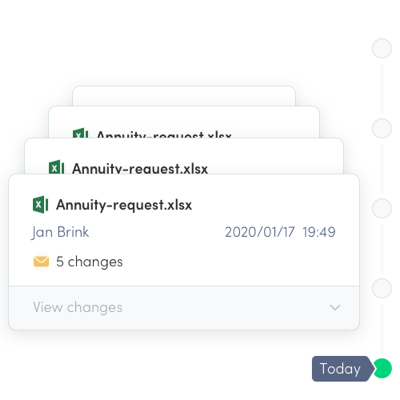 Way 1:

The Model Library

The XLConnect Model Library handles version management for workbooks with tracked changes. It records individual versions of Excel workbooks, including what version it was derived from and the changes between them.

Every version gets a unique id that can be used to retrieve that exact bit-perfect version at any point in the future.
Way 2:

The Data Lake

The XLConnect Date Lake allows workbook cells to be connected so data can be stored outside of the workbook in so called data messages.

This turns workbooks into testable, reusable components and lets the data flow between them in a controlled and transparent fashion.

Like workbooks, every data message has a unique id, is strictly versioned and keeps track of how it was created (workbook, user, and inputs). This data lineage can be drilled through all underlying workbooks and messages, creating an audit trail that explains completely how any message was created and makes it reproducible.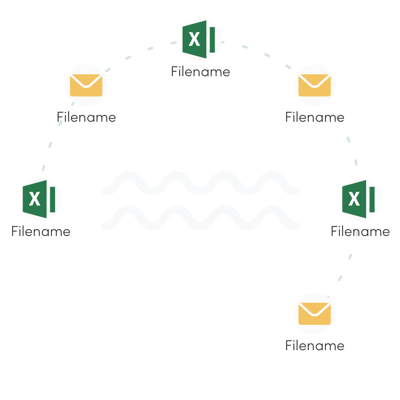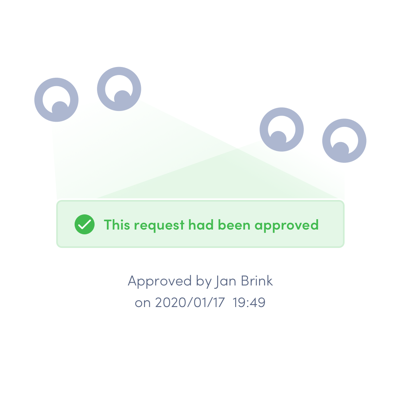 Way 3:

Integrated Approvals

Integrated Approvals allow key users to record four-eyes and sign-offs on both workbooks and data messages. This administration is stored inside the system with the workbooks and data messages and serves as the basis for model- and data governance reports.

Audit no longer needs to request these approvals though emails and word documents to build a disconnected log. For every piece of information, a single glance makes it clear who created it and who approved it.

Combined with the data lineage this becomes a powerful tool to assert governance has been applied.
---
XLConnect streamlines your FP&A processes
This is how XLConnect allows your analysts to harness the power of Excel to build controlled and transparent workflows.

Eliminate tedious manual data movement with its fat thumbs risk and free up time to produce and share improved insights on your business. Streamline your FP&A, schedule a demo today.