Bespoke
XLConnect is a toolkit that connects your Excelsheets into a controlled, transparent and flexible information system.

Let us show you how.
Request demo
XLConnect for you in a nutshell
If the ready made solutions do not fit your situation, please understand that XLConnect is a toolkit that extends Excel with new features that take it well beyond its current limits. While we have experience applying the technology in the mentioned domains, you have a lot of experience modelling your business in Excel.
If you recognize the examples below, chances are you are pushing against the limits of manual Excel usage:
You are copy and pasting data every week to report numbers
A first tab with a change log, but you're never sure every change is logged there
Workbooks have names ending in "..V3 FINAL v2_JD.xlsx"
An accidental change turned a formula into a hardcoded value that was reported for months
Changes got undone because someone replied with edits to a previous version
You need to make a change in a master workbook after numerous copies had been filled with data
You have implemented repetitive tasks with Excel workbooks with interns executing them on a daily basis
Audit is becoming increasingly vocal about the risks of end user computing
The interns proudly presented their list of workbook passwords that allowed them to deal with production issues
Workbooks have dozens of tabs becoming difficult to validate and test
Tedious VBA and Access/SQL programming to move data in and out of Excel workbooks
Model Validation wants to freeze the models so they can validate but you need to keep moving forward
You open many copies of worbooks in small windows to compare the numbers
You're linking large numbers of Excel workbooks to consolidate data and people ask for evidence it rolled up correctly
You have an initiative to control model risk but you haven't figured out what to do with Excel
Attempts to replace Excel with IT have had mixed results but consistent bills
IT is pushing back harder on continuous changes to reporting processes becuase they are overloaded
If these ring a bell (they're not made up) you are pushing the limits of what Excel can do without support.
How we can help
The examples above are symptoms of areas where regular Excel is not well developed. XLConnect extends Excel so it can be used in a far wider range of applications, with features for:
Data Management
Version Control
Automation
Governance
Role based security
These transform the way Excel can be used, taking it from disconnected, poorly controlled files on disk to an integrated data and model management system that delivers trusted results while being crystal clear to all stakeholders.
XLConnect delivers these results at fraction of the time and cost of alternatives and keeps control in the hands of people who understand the business, while being integrated with IT systems for the heavier lifting.
---
XLConnect extends Excel usage in three ways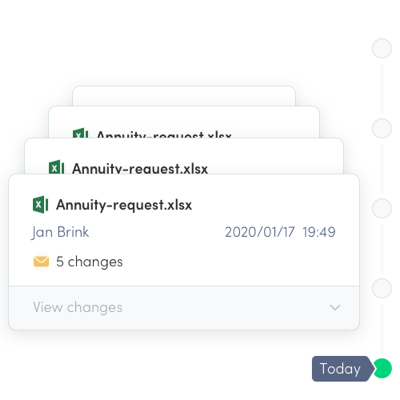 Way 1:

The Model Library

The XLConnect Model Library handles version management for workbooks with tracked changes. It records individual versions of Excel workbooks, including what version it was derived from and the changes between them. Every version gets a unique id that can be used to retrieve that exact bit-perfect version at any point in the future
Way 2:

The Data Lake

The XLConnect Date Lake allows workbook cells to be connected so data can be stored outside of the workbook in so called data messages. This turns workbooks into testable, reusable components and lets the data flow between them in a controlled and transparent fashion. Like workbooks, every data message has a unique id, is strictly versioned and keeps track of how it was created (workbook, user, and inputs). This data lineage can be drilled through all underlying workbooks and messages, creating a audit trail that explains completely how any message was created and makes it reproducible.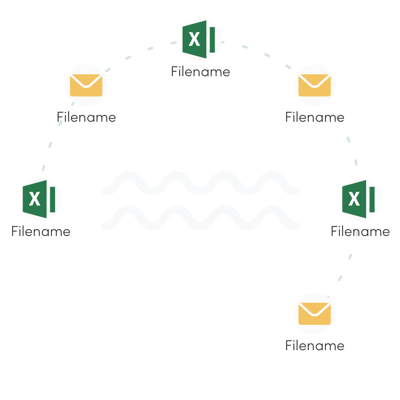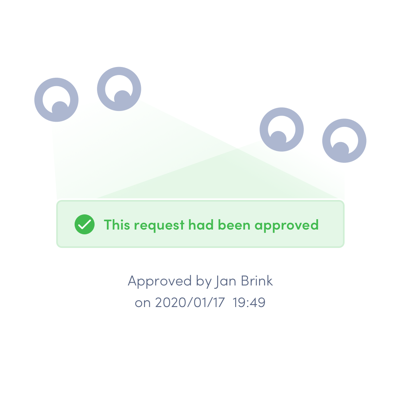 Way 3:

Intregrated Approvals

XLConnect Approvals allow key users to record four-eyes and sign-offs on both workbooks and data messages. This administration is stored in the system with the workbooks and data messages and serves as the basis for model- and data governance reports. Audit no longer needs to request these approvals though emails and word documents to build a disconnected file. For every piece of information, a single click makes it clear who created it and who approved it. Combined with the data lineage this becomes a powerful tool to assert governance has been applied.
---
XLConnect, a complete solution for Risk Disclosure
Together these features support the risk disclosure process in Excel, keeping the natural fit while solving the compliance issues. XLConnect reduces the time and effort to construct these reports, especially the effort of recording the evidence required to satisfy governance requirements.